Product Description
RAPTOR COB-12
(Cooler Series)
Available in Green, Tan and White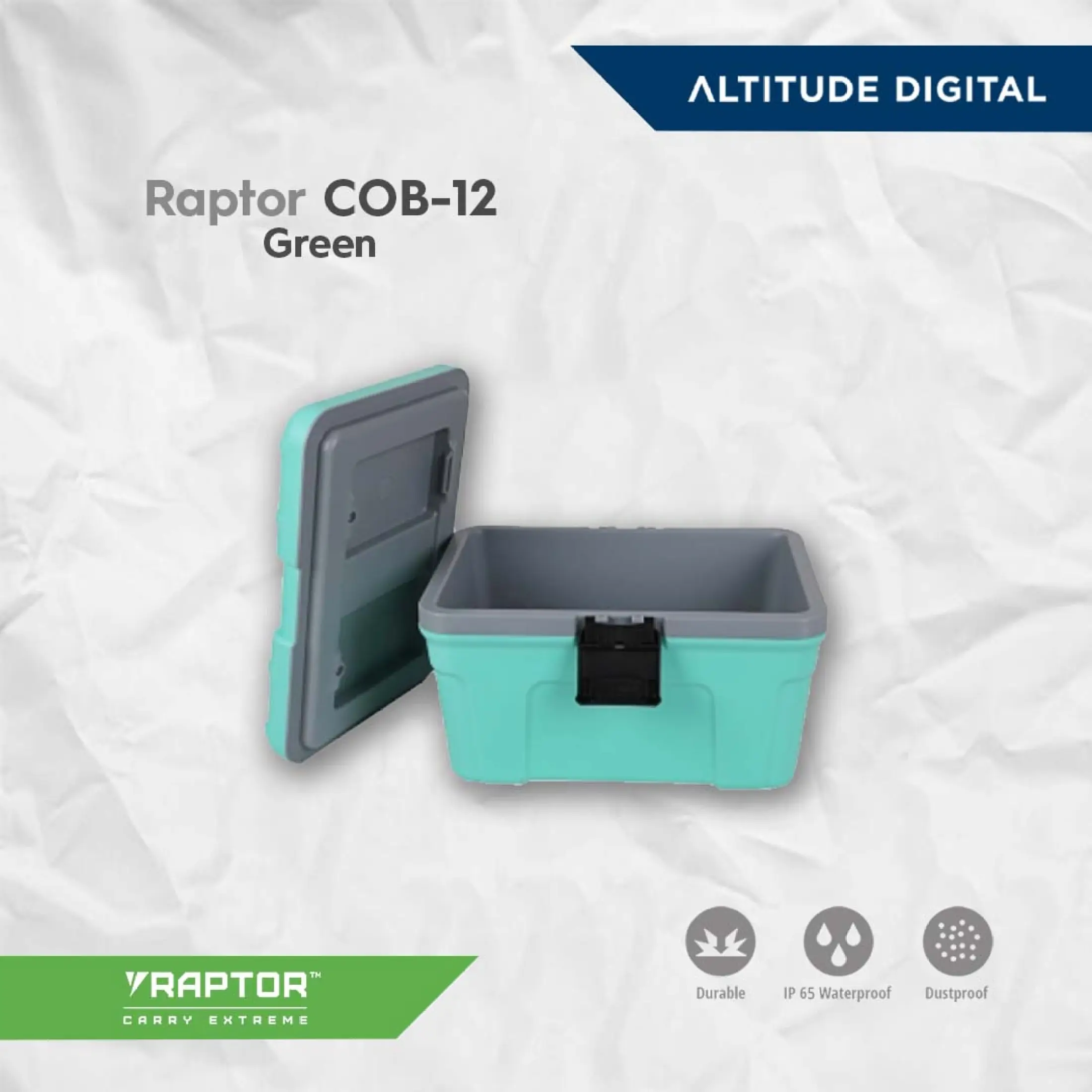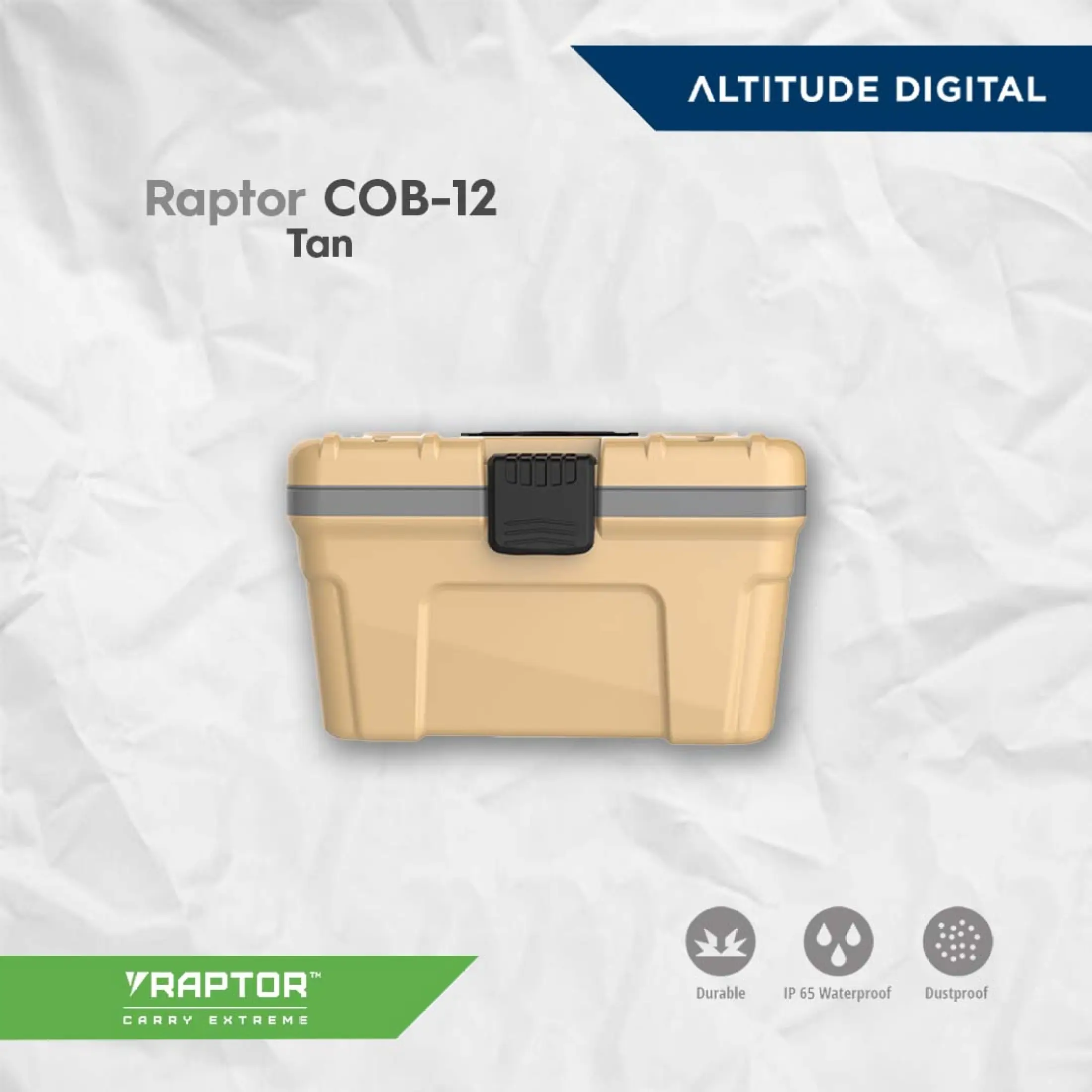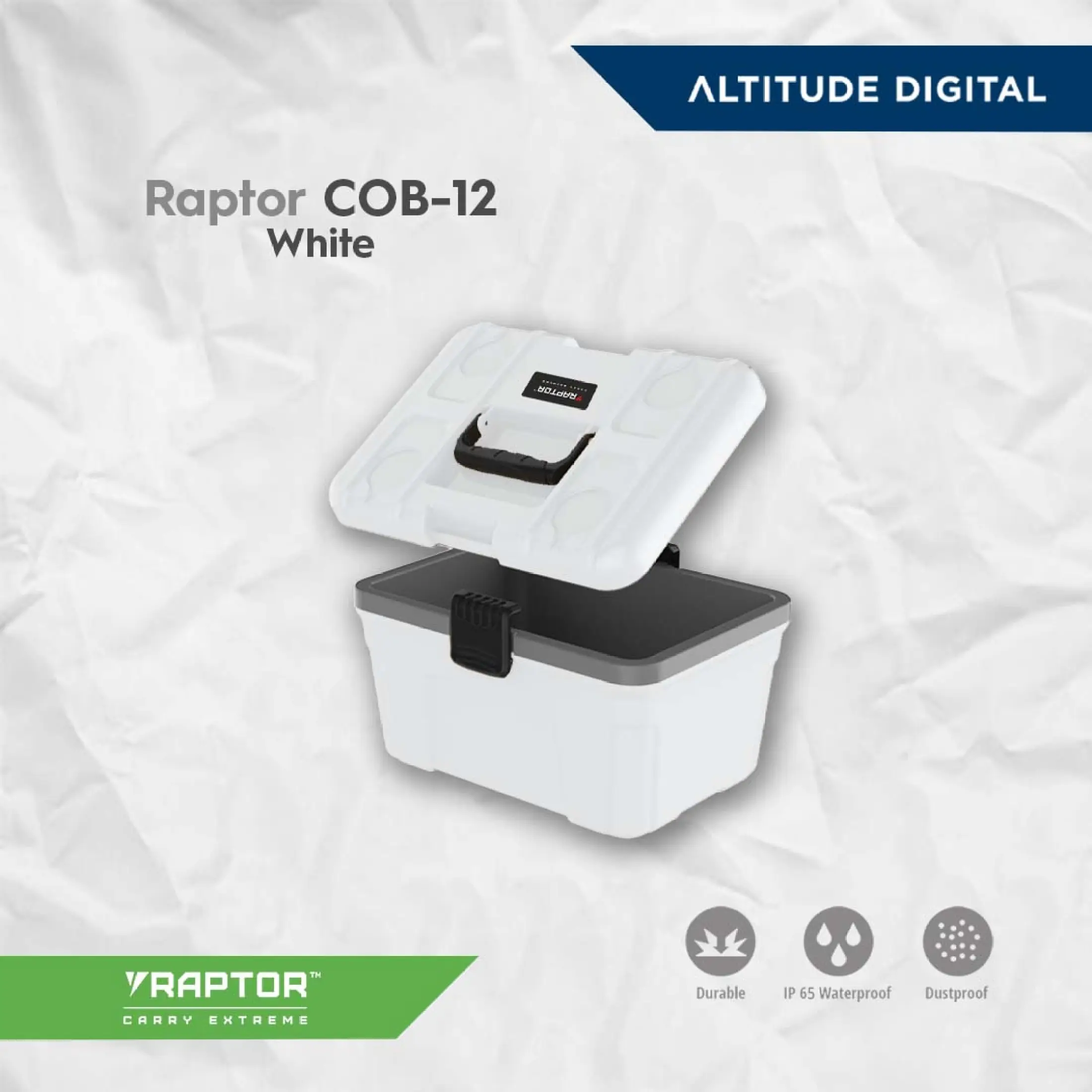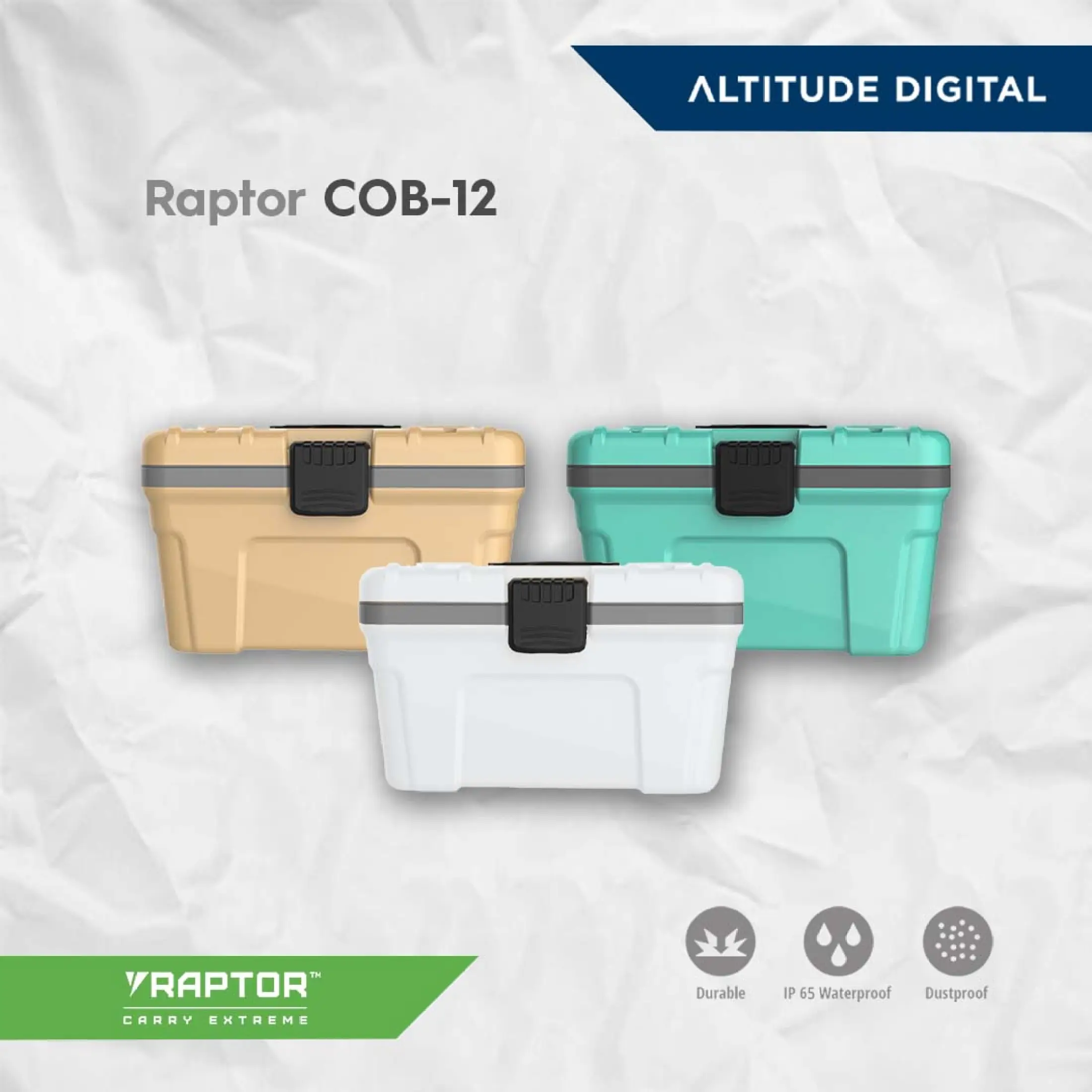 Raptor Coolers are designed with premium insulation technology which keeps the contents cold on ice for days; uses an insulated lid and extra insulation in the walls for longer ice retention.
12-quart storage capacity
Durable, injection molded construction.
Integrated insulation for maximum ice/cold retention and freshness of your stowed items for up to 2 days.
Single flex-grip handle for simple solo portage.
2 tightness latchess
Light weight and portable for outdoors
Payment & Security
Your payment information is processed securely. We do not store credit card details nor have access to your credit card information.