Product Description
DJI Mavic Air 2 ACCESSORIES:
ND Filters Set (ND4/8/32)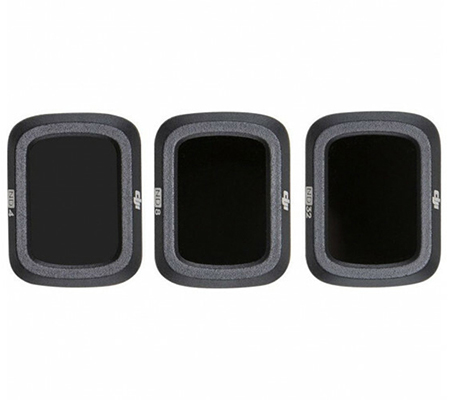 Overview
Made specifically for Mavic Air 2. This set includes ND4, ND8, and ND32 filters. These high-quality, light reducing ND filters reduce the amount of light coming into the sensor, giving you more control of the camera's aperture, exposure time, and sensor sensitivity settings.
Highlights
Good coverage for different light conditions
High-quality optical materials
Accurate color reproduction
Precise mechanical design
Size: 16 × 10 mm
Weight: 0.77 g (each)
Compatibility
Mavic Air 2
ND4 Filter × 1

ND8 Filter × 1

ND32 Filter × 1
Payment & Security
Your payment information is processed securely. We do not store credit card details nor have access to your credit card information.