Product Description
Insta360 GO 2 Mount Adapter Bundle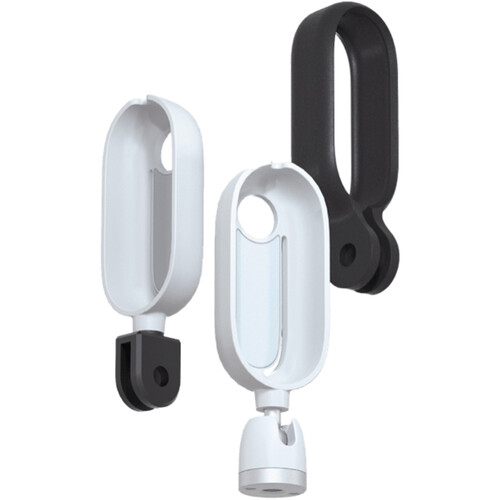 Securely mount your compact GO 2 action camera in a variety of locations with this Mount Adapter Bundle from Insta360. This bundle includes a standard action mount adapter, a magnetic two-prong mount, a magnetic screw mount, two 1/4"-20 thumbscrews, a three-prong flat base, a three-prong curved base, two 3M adhesives for the curved base, and two 3M adhesives for the flat base.

The lightweight mounts are molded to form fit and protect the GO 2 camera, and they mount using the three-prong bases that are included. Two of the mounts have integrated magnets to add an extra level of security. They secure on either the flat or curved base using a thumbscrew, and the included single-use adhesives allow the mounts to stick to a surface.
Material of Construction

Plastic, Magnet

Mount Type
2-Prong Adapter
3-Prong Mount
Magnetic
Adhesive
Camera Mount

Proprietary, Formfitting Case

Mounting Screw

1/4"-20 Thumbscrew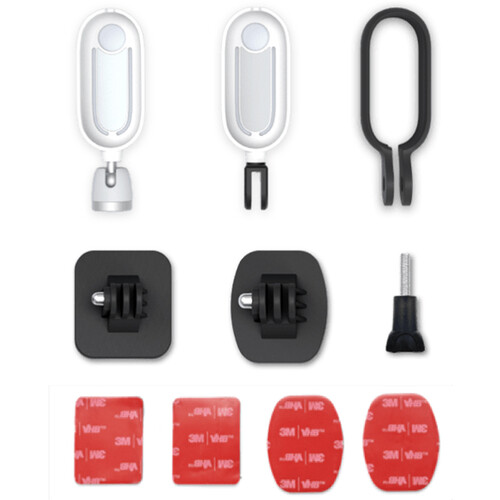 Insta360 Mount Adapter Bundle for GO 2 Camera

Action Mount Adapter

Magnetic 2-Prong Mount

Magnetic Screw Mount

2 x 1/4"-20 Thumbscrew

Flat Base

Curved Base

2 x 3M Adhesive (Flat Base)

2 x 3M Adhesive (Curved Base)
Payment & Security
Your payment information is processed securely. We do not store credit card details nor have access to your credit card information.